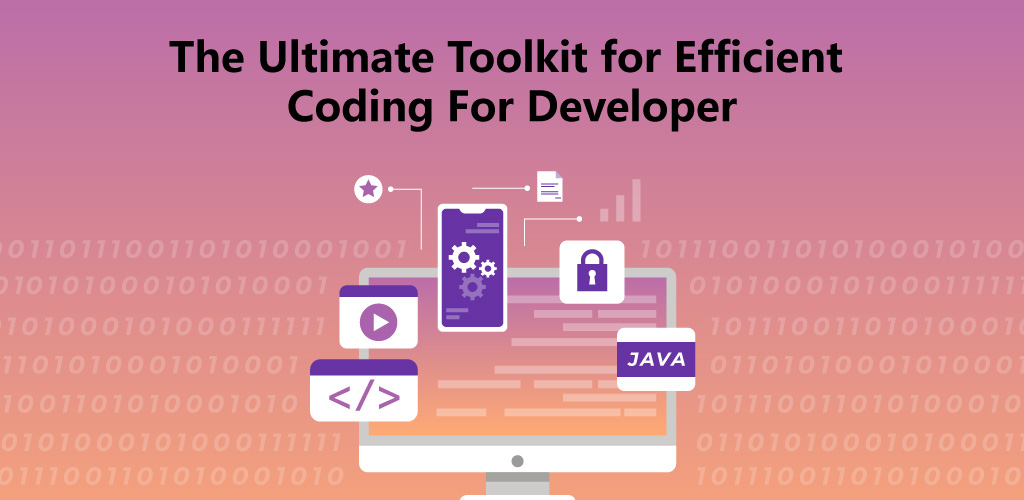 If you're a developer, you know the value of efficient, error-free coding and the significance of cutting-edge features. Try DEW Studio, the Developer Efficiency Wizard, a tool that enables you to create applications with minimal coding, eliminating the need for lengthy lines of code. Isn't it interesting!
Also, it facilitates developers to compose code quickly, identify potential errors, and optimize performance. Its impressive features have made it a top choice for developers of all skill levels for building feature-rich and scalable applications.
In this blog post, we'll explore how DEW Studio can make your development journey smoother, quicker, and more rewarding.
The insight is from the perspective of one of our esteemed and professional developers, Siva Gokul, who has been a dedicated user of DEW Studio for several years. Siva has leveraged DEW to craft outstanding applications, including ListenMD and eNotary On Call. Let's see what he has to say about it.
DEW Studio: Streamlining Development for Coders
DEW Studio ensures that code is written consistently and efficiently, allowing developers to quickly build and deploy applications. Eventually, DEW Studio helps to identify potential code errors, resulting in fewer bugs and improved user experience. DEW Studio also enables developers to optimize code performance and scalability.
The Key Features that Make DEW Unique
With DEW Studio, we have many features that make it unique. We have listed a few features below:
Query Builder: DEW Studio simplifies database interaction with its intuitive query builder. Developers can construct complex database queries effortlessly, saving time and reducing the risk of errors.
UI Designer: The UI designer in DEW Studio assists developers in creating visually stunning user interfaces (UI) without diving deep into complex code. Drag-and-drop elements, customize layouts, and see real-time previews.
Flow Programming: It employs a flow-based programming approach that visualizes the logic of your application. Connect nodes to define how data and actions flow through your app.
Data Binding: Effortlessly link data between your app's interface and backend with DEW Studio's data binding feature. It ensures synchronization and real-time updates, enhancing the user experience.
Code Generation: DEW Studio generates clean and efficient code based on your app's design and logic. This not only speeds up development but also improves code quality.
Why Developers Should Choose DEW Studio in the Market?
DEW Studio is a developer's dream toolkit because it offers all these features and more. Whether you're a solo developer working on a small project or part of a large team building a complex web application, DEW Studio scales to meet your needs. Additionally, DEW's intuitive user interface makes it easy to use and quick to learn.
Here's why it's a top choice:
Amazing Versatility: DEW Studio caters to businesses of all sizes, from simple websites to intricate web apps.
Ease of Use: Its user-friendly interface makes DEW Studio accessible to both beginners and experienced developers.
Unparalleled Efficiency: DEW Studio streamlines the development process, saving time and reducing the chance of errors.
Active Community: DEW Studio has a large, supportive user community offering help and resources.
Become a Coding Pro with DEW – Get Your Toolkit Today!
What Developers Say About DEW Studio
Don't just take our word for it; here's what developers are saying about DEW Studio:
Siva Gokul, Web Developer: "DEW Studio is my go-to platform for building websites. It's incredibly versatile and allows me to create beautiful, custom websites quickly and easily. Plus, the support is excellent – the team is always quick to respond and provide help if needed."
Vishnu Raj, Web Developer: "DEW Studio is a reliable platform that provides developers with the tools they need to create amazing web applications. It's perfect for beginners and experienced developers alike, and it's a great tool for businesses of any size."
Pragadishvari, Web Developer: "DEW Studio is one of the most popular web development frameworks and is used by hundreds of thousands of developers. It's praised for its powerful features, intuitive user interface, and ease of implementation."
DEW Studio Support: Your Development Ally
DEW Studio doesn't leave you hanging. It comes with a robust support system:
Documentation and Tutorials: Detailed documentation and tutorials help you make the most of DEW Studio's features.
Vibrant Forum: We provide detailed documentation, tutorials, and an active forum for users to ask questions and get help.
Regular Updates: The DEW team also regularly releases updates and bug fixes to ensure the best experience for developers.
The Aim of DEW Studio
DEW Studio's mission is clear: to provide an easily accessible and user-friendly platform for developers to create and maintain their applications. With its emphasis on efficiency, reliability, regular updates and support, DEW Studio strives to offer the best possible user experience. DEW also aims to provide a safe and secure platform for developers to build their applications.
In the world of web application development, DEW Studio is your secret to coding success. Explore its features, join the community, and watch your projects flourish. Let DEW Studio lead the way to a more efficient and innovative future in development.
Your Coding Adventure Begins Here – Get Your Free Trial Now!
FAQs
Q1. Is DEW Studio suitable for beginners?
Absolutely! DEW Studio's user-friendly interface and comprehensive documentation make it accessible to developers of all levels.
Q2. Can DEW Studio handle complex web applications?
Yes, DEW Studio is designed to scale, making it suitable for both simple websites and complex web apps.
Q3. How can I get support for DEW Studio?
You can find detailed documentation, tutorials, and an active forum on the DEW Studio website. The support team also provides regular updates.
Conclusion
DEW Studio, the Developer Efficiency Wizard, is your path to efficient, error-free coding and feature-rich development. With its unique features, versatile applications, and strong support, DEW Studio stands as a top choice for developers worldwide. Experience the power of DEW Studio and have a brighter future in web development.